Logistics services are a set of tasks for the transportation of goods from one point to another. In the process of solving such problems, activities were also carried out aimed at minimizing costs and optimizing the processes of cargo transportation. Today, there are different types of logistics services on the market of logistics services. To understand which one suits you for your business activities, use each of the available options in more detail. It should be noted right away that cooperation is not limited to any particular type and to one degree or another in order to become a business shark, which must actively interact with a wide range of types of suppliers.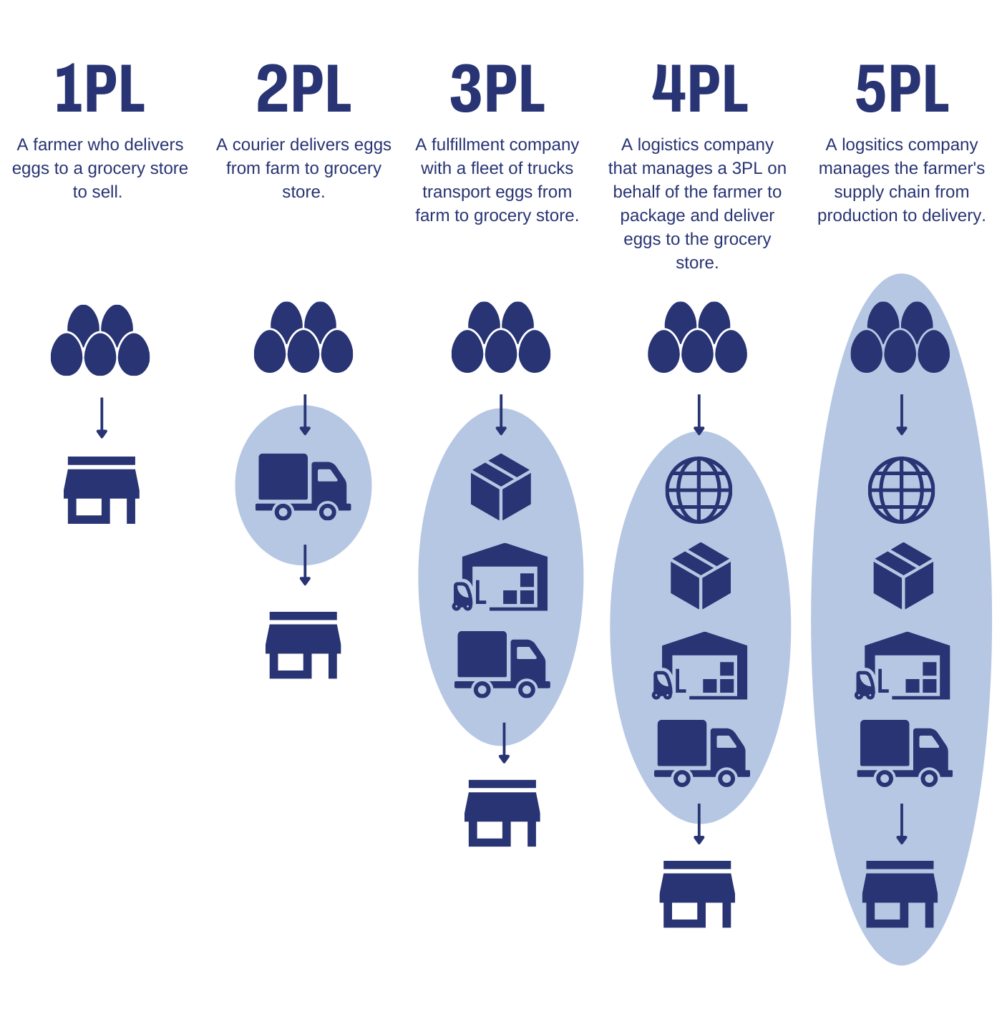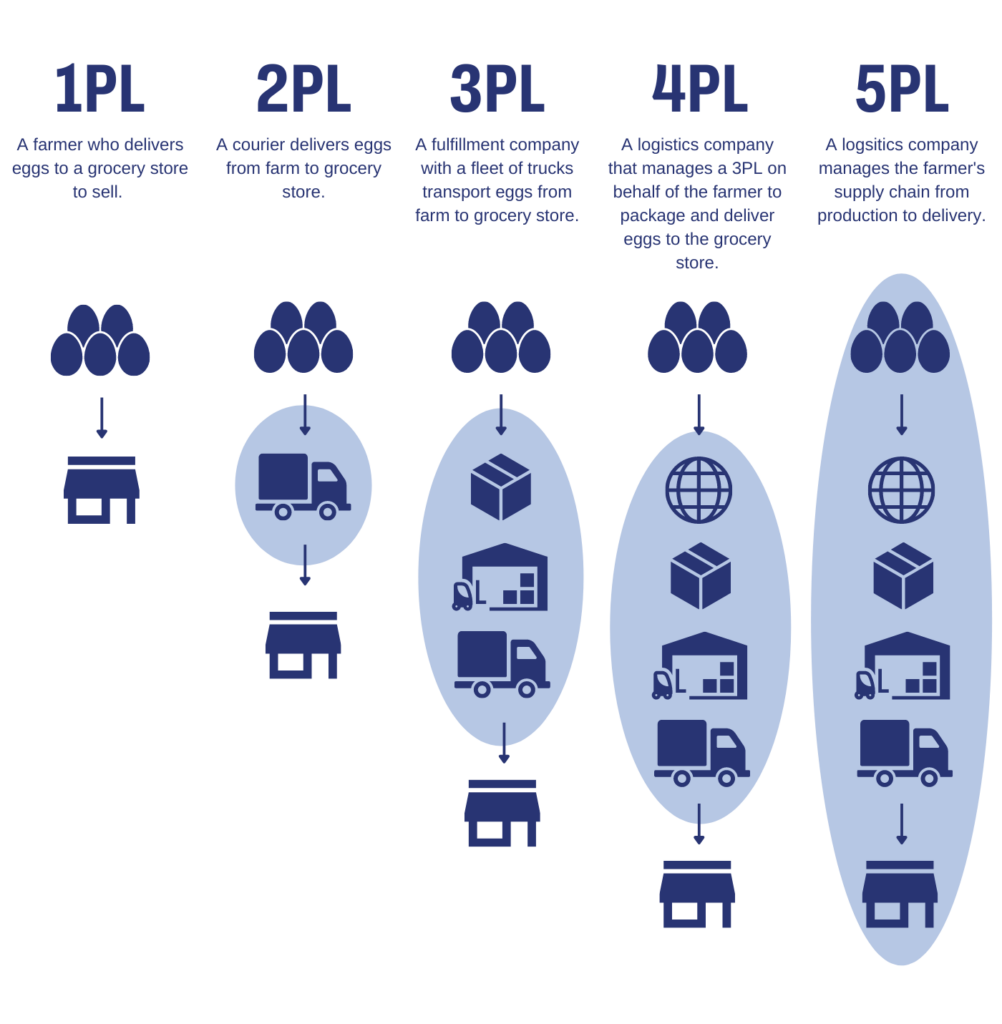 What is a 1PL?
1PL is the model that implies the following scheme of actions: the company stores goods in its own warehouse, uses its own vehicles for their delivery, and thinks through all routes using its own resources. In this model of logistics services, the company can take on the role of a manufacturer, supplier, or seller, and also fully relies on its own resources. Typically, this model is common for those who are just starting their journey in the sales market, who have a single sales and distribution channel (for example, a store in social networks), or large enterprises that are actively developing their own logistics.
What is a 2PL?
A logistics provider (2PL) is a carrier that is committed to delivering your shipments to any desired location in your supply chain. 2PL usually owns ships, aircraft, vehicles of various capacities, and other modes of transport. Such companies are usually referred to as shipping companies or freight forwarders. 2PL can be used to ensure that products are shipped from upstream manufacturing or storage facilities to the doorstep of the end consumer. If you are thinking about outsourcing your transport operations, including international transportation, then this 2PL logistics service model will be the best solution for you.
What is a 3PL?
It is a third-party logistic provider (3PL) that offers customers a huge range of logistics solutions and services for companies of any size and in any industry. We are talking about those companies that want to transfer part of their obligations to customers for outsourcing. It can be both all and part of logistics operations. A 3PL, like Amazon Supply Chain, typically offers its customers the following types of services:
warehousing of goods
organization of goods' sales warehouse inventory management
fulfillment of orders through multiple sales channels
shipping services
This model of cooperation is the most popular scheme of interaction between the customer and the service provider. The pricing of these companies is quite variable, as some companies operate at the contract level, and some may offer pay-as-you-go prices.
3PL is an excellent solution for those who, by delegating logistics operations to a third-party company, want to free up time to resolve other issues related to product improvement, business promotion, etc. Partnership with such a company is a guarantee of increasing the level of customer loyalty, expanding business, and more (of course, if the counterparty has an impeccable reputation in the service market).
What is a 4PL?
The fourth logistics service provider (4PL) is about supply chain management. Here everything is much more extensive than in the case of a 3PL. 4PL in business relations is a serious strategic partner and a kind of supply chain management aggregator. He manages 3PL vendors and other supply chain partners and also assumes the role of supply chain consultant. At the same time, consulting can take place not only on the part of laying routes, selecting vehicles, etc., they can also advise on supply chain software, proprietary tech systems and demand forecasting. Collaboration with such companies is a wise decision for large enterprises that have complex logistics operations and are characterized by extensive supply chains around the world.
Conclusion
It is necessary to select the most optimal model of logistics services based on: the current situation of business development, plans for the future, the existing supply chain of goods, etc.