The Amazon FBA prep center is a special program for the provision of warehouse space and Amazon services for third -party marketplaces. It is designed to simplify the life of sellers who put up their goods on the Amazon for sale. If you opened this article, you know exactly all the advantages of working with such centers. But, in order to choose the right preparatory center for you right, you should pay attention to the next 6 things:
1) location
The location of the Fulfillment by Amazon is the most important selection criterion. Many services have more than one warehouse and therefore everyone has the opportunity to choose exactly the warehouse, which is the most comfortable for him and meets his needs in terms of comfort of the sales organization. The choice of warehouses today is large – you can cooperate with ports that are not taxed from sales, there are those that offer budget delivery options for Amazon from abroad (customers will accurately evaluate if you provide them with a lower order for delivery of the order compared to competitors). It is desirable that the warehouse is as close to the production line as possible – this will ensure the continuous process of issuing and replenishing the warehouse. For those who plan to import goods from abroad, warehouses that are located near airports, large ports, etc. are best suited. A comfortable transport interchange near the warehouse is about maximum convenience. 
It is worth paying attention to the preparatory centers of the FBA, which work in several states. They minimize the delivery time between the States.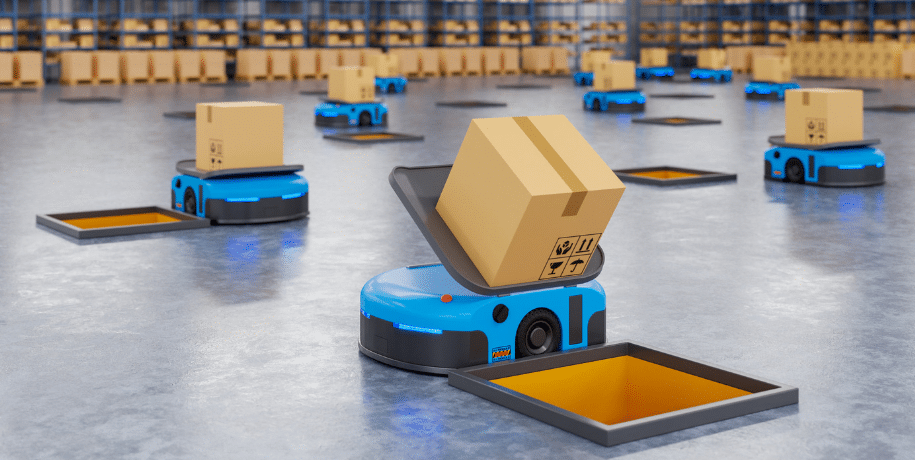 2) providing special types of services
Storage, packaging and shipping of the product are the basic requirements for any FBA prep service. However, some centers offer sellers even more opportunities for a comfortable organization of trade. They can store additional reserves to reduce the total FBA costs. Others offer traditional 3PL services, transportation of goods, take on customs negotiations, check imports and processing of reserves in warehouses. When choosing a particular warehouse, it is necessary to think through all the details and determine for yourself what kind of additional services will be useful to you in terms of rational use of time, material and labor resources.
3) the deadline for the work (TAT)
FBA prep company, depending on the characteristics of the organization, agreed services and the site, can process applications from 24 hours to a calendar month. This moment is especially important in case of import of goods from abroad, because the balance of speed and costs is what the success of conducting business operations depends on. If possible, it is worth cooperating with those warehouses that can send goods to Amazon for several days, not weeks. This helps to increase customer loyalty.
4) the size of the property and warehouse conditions for storage of products
Firstly, the Prep Center should suit you in size. Secondly, to ensure the safety of the operational qualities of various products, it is important to ensure proper storage conditions.
5) pricing system
Each warehouse offers its own conditions for payment of services. Some services provide fixed rates depending on the weight and place of cargo delivery, others charge a fee per unit of goods, and some charge per month. The cost of the services of the FBA prep depends on many factors, this also includes issues that relate to packaging materials. In some warehouses, their cost is included in the initial payment, some fees are charged with an additional post -fact. There is also another important point – a payment method (they vary from prepayment to installments). All these points should be taken into account and when making a decision to also build on the quantity of goods, volumes of cargo, trade, etc. It is worth noting that it is necessary to cooperate only with trusted companies, with a good reputation in the services market of this type – pricing should be understandable and transparent.
6) place for storage
Sometimes for you a more profitable option would be to order a storage service in preparatory centers, and not in the center of execution of Amazon orders. The Prep Center will send stocks to Amazon only at the time when they will have demand. This may be better for your business in terms of profitability. Since Amazon tends to punish companies with extra fees that have been holding their shares for too long.
Amazon FBA is a system that allows any person to sell their products on a trading platform, the advantage of which is that you have the possibility of physical storage of products in Amazon warehouses, which is responsible for sending them to your customers, managing the return and providing better customer service . The giant online sales does not manage 100% of the process, but solves some of the most tiring:
They will store your products in their own warehouses
As soon as the client makes a purchase, Amazon takes on delivery
They will take care of the return
They will provide after -sales service to customers who purchased your products on their website
Before you conclude a contract with a warehouse, analyze all the details and think what you need to support the sales speed, what the minimum order should be from your supplier and what the approximate costs of maintaining the warehouse (budget) can be.
The Fulfillment by Amazon is a concept that covers different warehouses, the criteria for the choice of which we discussed above. Only after carefully thought out every detail you can conclude an agreement with the company that will help you bring the business to a new level.